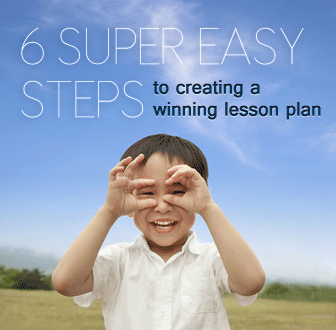 Before you can make any kind of effective lesson plan, you have to know your students.
Officially, you should know your learning objectives. These are the language specific objectives for your lesson. If you are teaching content, think about ways to tie it to reading, writing, listening and speaking for your English students.
What are the most important things your students should know from the lesson you are planning? For example, in a speaking class learning a specific set of vocabulary may be secondary. Learning cultural nuances may be a third level priority. When you define your priorities at the start of your lesson planning, you can be sure that your students will learn what they need to learn by the end of your class.
Just like any good story, a good lesson plan needs a beginning, middle and end. Plan a way of introducing the subject that will get your students thinking about what they already know, making connections in the brain. Plan more than one activity to introduce and practice new material.
One of the hardest tasks for a new teacher is determining how much time a given activity will take. Make sure you are ready for anything in your class by over planning activities for each lesson. Be ready for anything, and after you present your lesson make note of how long you spent on each activity.
It is always beneficial to spend a few moments after a lesson evaluating how it went, but your evaluation does not have to be a complicated process. This will not only help you the next time you go through the same material with a future class, it will help you plan upcoming lessons better for the class you have now!
This entry was adapted from BUSY TEACHER. Read the full version
>>

here

<<